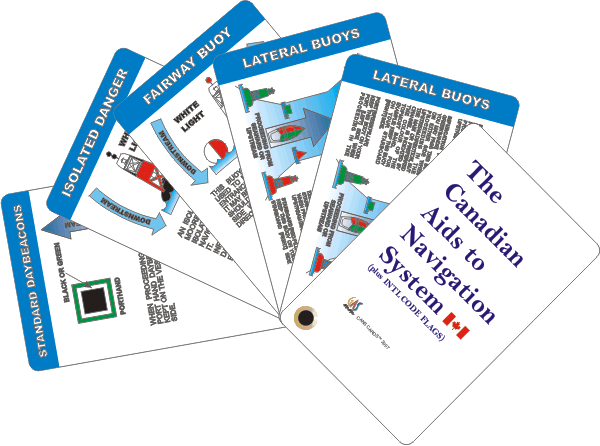 MMGAS created the CANS CARDS® in an effort to offer the marine navigator a simple easy to use set of quick reference information cards for marine navigation. In addition to the cards MMGAS offers colour management tools and services.
The Canadian Aids to Navigation System

CANS CARDS

®
The International Flag Code System is Included
Credit Card Size
Two-Sided
21 in Total
Printed on Plastic
Water Resistant
They are assembled with an eyelet
to allow for easy fanning
of the cards and a method
to attach a lanyard.
Promotional space is available
on the back of the last card for your advertisement.
For More Information
Please Contact: michael@mmgas.com